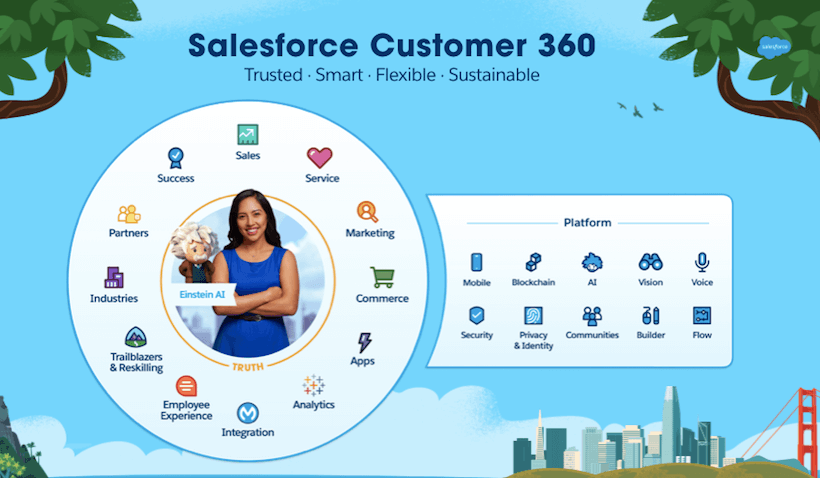 Customer 360 is a concept that refers to getting a 360-degree view of the data relating to the customers. All the information about the customer as well as all the interactions of a customer across the organization is collected and unified through data integration.
Customer 360 provides a customer's data right from the customer's name, address, gender, and contact information to various other customer touchpoints that include: customer relationship management, social media, purchase history, billings, customer service, marketing, sales, and mobile apps.
Customer 360 becomes a single source of trusted customer data for all the departments of a business organization. Learning the behavior of customers and providing this information to the business is the goal of customer 360. Business uses this information provided by Customer 360 to develop efficient strategies and also to optimize the customer experience.
Advantages of Customer 360 for Businesses
It helps in delivering excellent and improved customer experiences that will maximize leads and increase repeat visits.
Smooth workflows and business processes to increase the efficiency as well as productivity of the business.
Reduction in cost and time which otherwise may have happened due to any manual error in the customer journey cycle.
Customer 360 helps in understanding the behavior of the customer which becomes very beneficial in personalizing the customer experiences.
Improved data quality which in turn helps in getting correct data analytics for making precise decisions and forming better strategies.
Customer 360 expedites the automation and digital transformation of an enterprise.
Customer 360 challenges
The lack of consistent data across a CRM system in an organization is a big problem. Integration of data for its visibility across all the departments of an organization becomes a challenge in achieving a customer 360-degree view.
What makes the process of integration even more complex is the number of applications an enterprise has. Some enterprises have more than 200 applications. Customer experience is the core of Integration. System and data integration are vital for customer 360.
Data exists in silos across customer relationship management systems, in applications, and within every record of the system. Here Integration comes into the spotlight to harmonize and unify data. But the increasing volume of data and applications and APIs is a big challenge for Integration.
I.T has limited resources to manage this vast amount of data. The enterprise may lack integration expertise to handle projects that require data and system integration.
Also, integrating the increasing amount of data, applications, and APIs takes time. I.T needs solutions that will shorten the automation and integration time. Additionally, these solutions should be capable of handling complex integrations.
The Solution
Integrating all the data and the apps such as sales, finance, marketing, customer services, etc can be achieved through iPaaS (Integration platform as a service). This service makes application and data integration trouble-free and less challenging. It makes it usable to both tech and non-tech users.
There are also customer 360 platforms like Salesforce Customer 360 or Microsoft Dynamics 365 which an enterprise can buy. They utilize artificial intelligence and machine learning to organize and simplify managing the data to maintain and improve the quality of the data.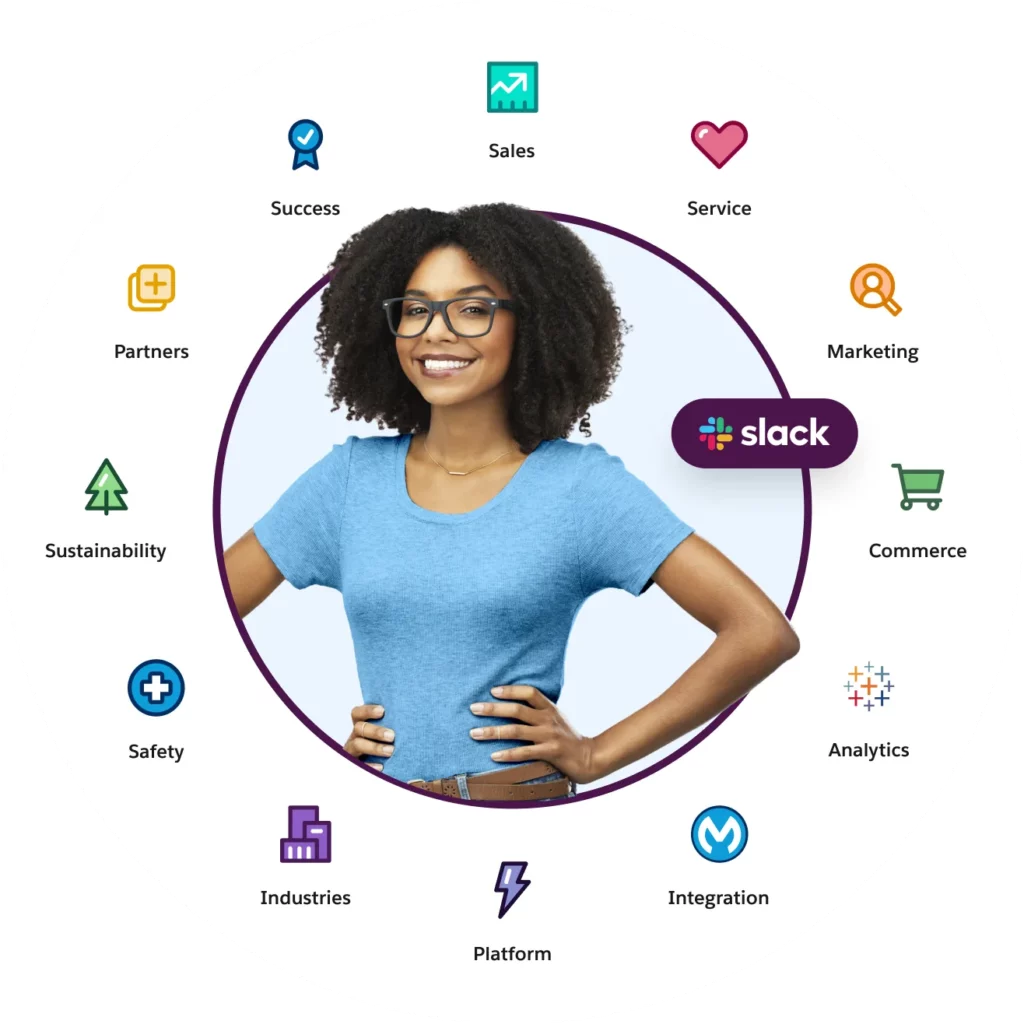 Salesforce Customer 360
Salesforce customer 360 is a fully developed platform that brings together the data across all your company's departments (marketing, sales, finance, and customer service) in a single CRM platform. Right communication between all of your company's departments is the key to ultimately delivering the best customer experience.
Salesforce customer 360 includes Sales Cloud, Marketing Cloud, Commerce Cloud, Service Cloud, Analytics, and much more. All the Salesforce applications will be able to identify a customer across different mediums using a single ID.
Information management of an organization matches, prepares and updates a customer's profile with the help of Salesforce customer 360 cloud. The pricing of Salesforce customer 360 is also quite affordable with several editions available to choose from.
Perks of Using Salesforce 360 Platform
Any organization of any size and sector can easily utilize the services of Salesforce customer 360.
Enhanced productivity with automation tools and services.
Better cooperation and collaboration between all the departments of an organization.
Personalized client's experience with artificial intelligence.
Salesforce customer 360 helps in improving and maintaining data security.
Conclusion
Digital transformation will increase at a rapid pace with the implementation of customer 360. I.T will lead successfully when business enterprises adopt customer 360. Personalized customer experience through digital channels such as mobile apps, social media, and messaging apps, as well as physical delivery via digital communication is the core of digital transformation through customer 360.
The covid-19 pandemic has accelerated the need for digital transformation. Businesses had to rely on contactless delivery of sales and services suddenly. Digital services during the pandemic came to the forefront when delivering and meeting the needs of customers. This in fact became the only way to do business during the pandemic.
Digital transformation through customer 360 is what enterprises need to focus on. I.T is in a distinctive position to lead digital transformation. I.T also serves as a connecting link between multiple departments from sales to marketing to finance.
Integration is a significant challenge in connecting apps, data, and APIs. This is where integration Platform as a service (iPaas) comes to the rescue. Integrating data and systems is the building block toward achieving a customer 360-degree view and delivering a personalized customer experience.
Integration of all the apps containing all the information relating to customers with the data warehouse of your business is the core task in generating a customer 360 degree view.
A customer 360 degree view acts as a single source of truth across all the departments of an enterprise. It prevents the formation of data silos (information gets blocked in apps due to various kinds of issues) in the system. In short, it's the best tool for a business to reach higher levels of sales and productivity and thereby enhancing the overall customer experience.